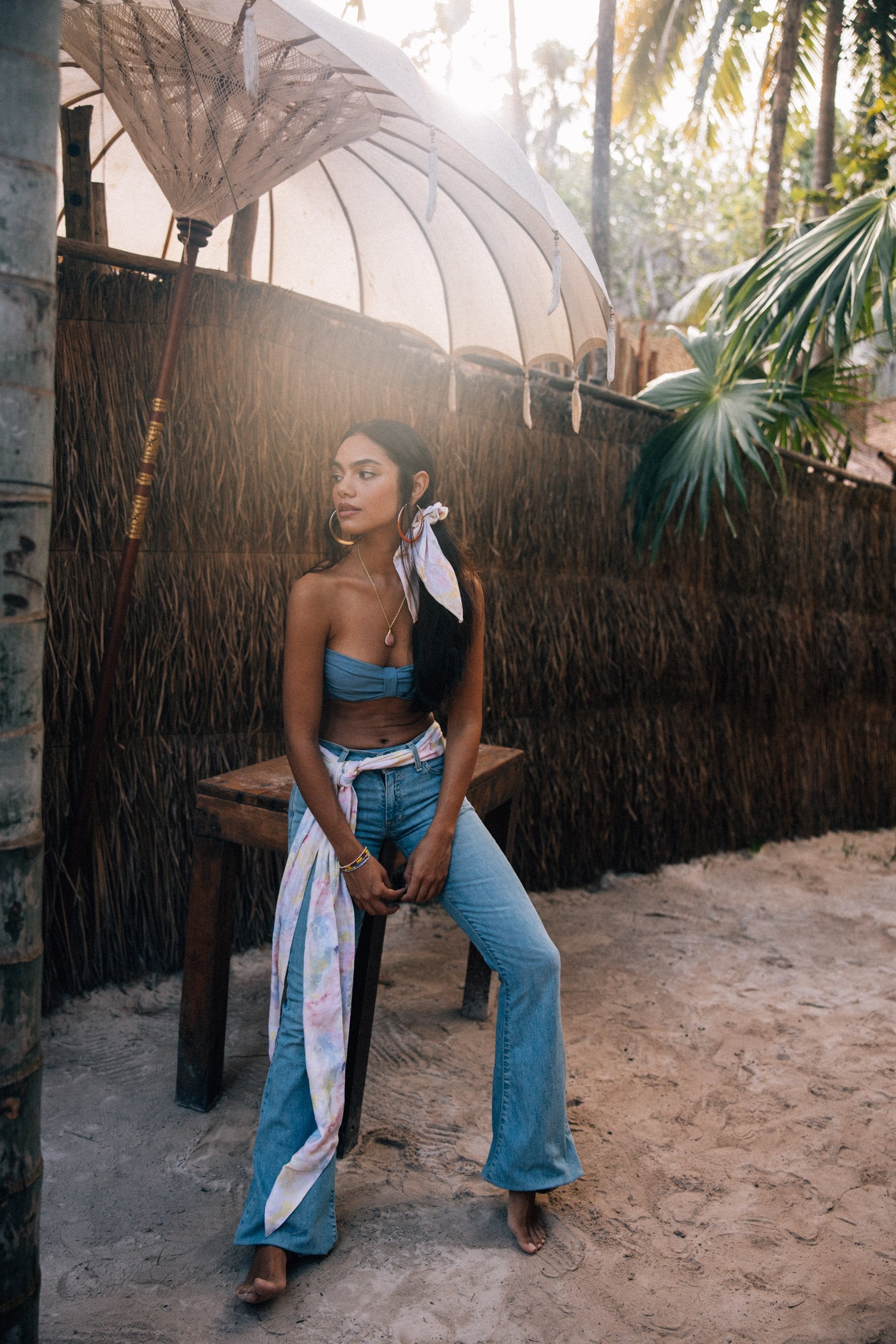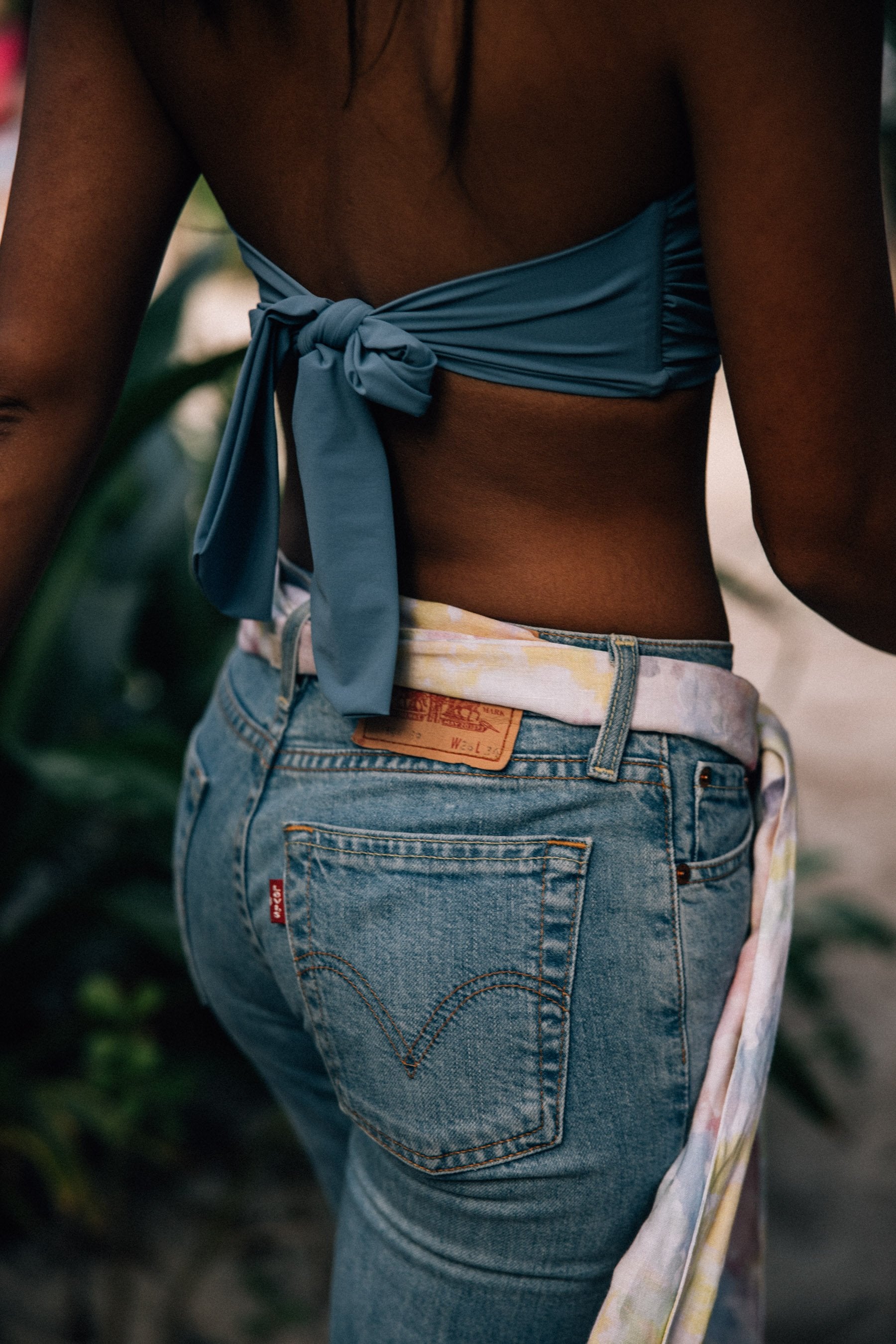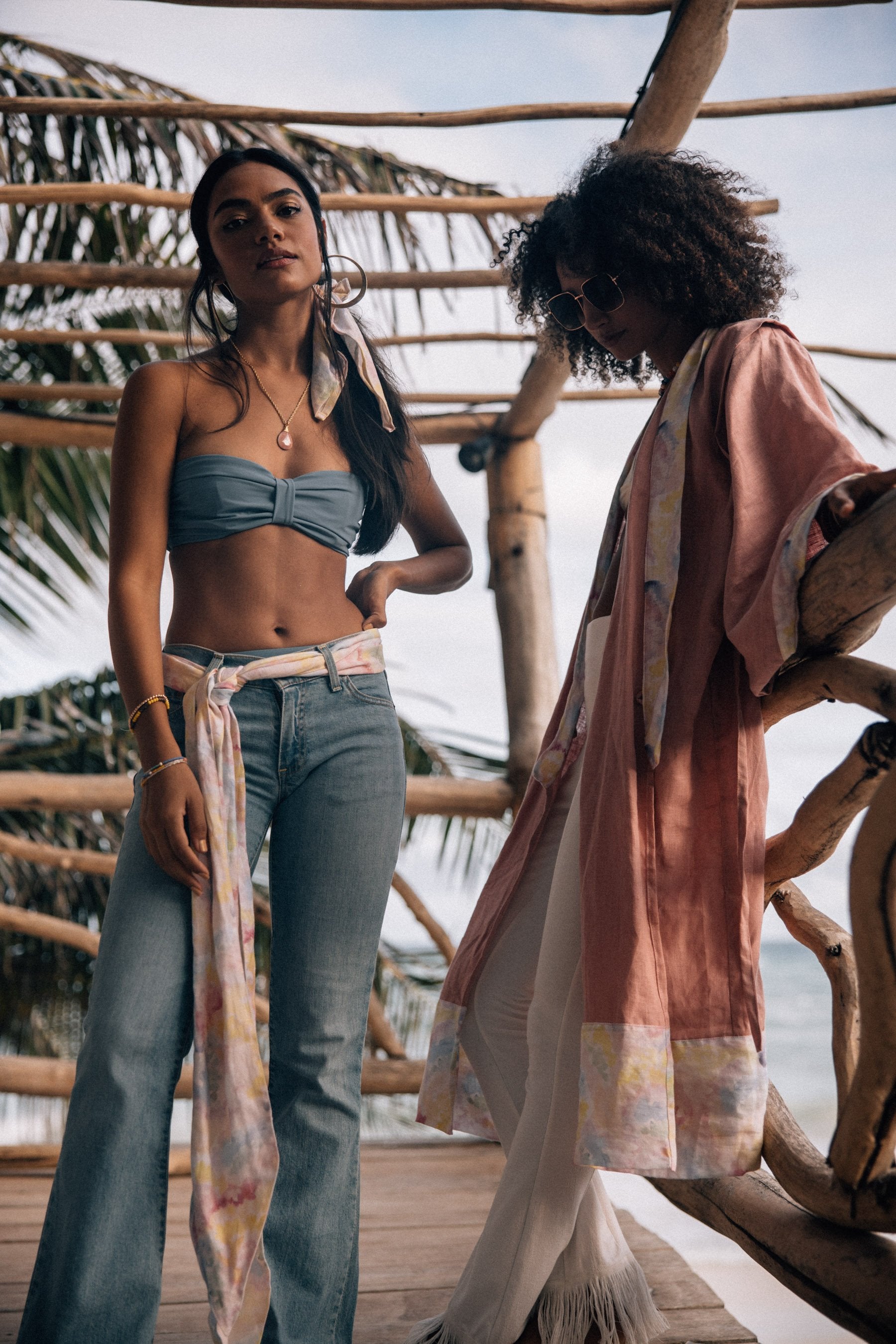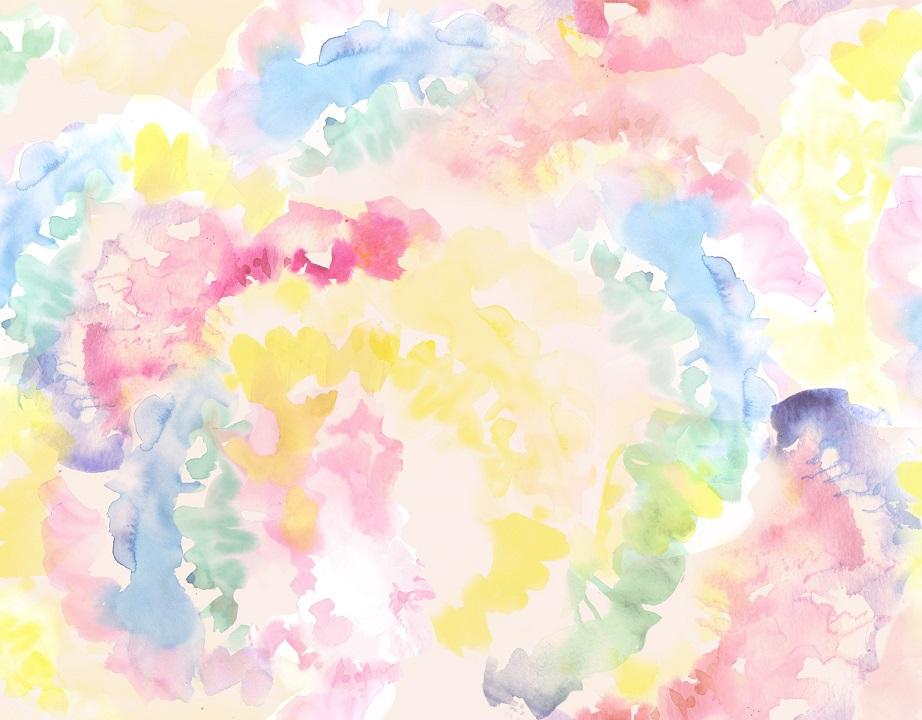 Amor Puro Head & Body Wrap
Head & Body Wrap made of linen is a complementary accessory to the Amor Puro Yukata Kimono that you can buy here: Amor Puro Yukata Kimono . You can easily achieve a fashionable "total look". It also works great for spring and summer stylings, by adding an original accent to dresses or loose blouses, beautifully accentuating the female waist.
It is not the end! The belt can also be tangled around your head and body creating an infinite number of variants: an African half-turban, a shawl woven into your hair like 70s fashion icons, or a fancy top for the summer heat.
The Looks by Luks collection for the spring/summer 2021 season Liberté pays homage to the art and life of Frida Kahlo, at the same time wondering whether freedom, as a value, is duly appreciated nowadays. What does it mean to be free in the context of mores, words, art? Who draws the line - and are they allowed to do so? Pause for a moment. Ask yourself these questions. Experience the thrill, feel the emotions they evoke.
Head & Body Wrap with the Amor Puro print designed by Karolina Niedzielska, inspired by love in all its shades, unconstrained by social norms. We want to love without borders, in a world, where tolerance, openness and free choice are a rule, not an exception. 
Wrap's dimensions: 280cm long, 17cm wide

Wrap's color in the photo may vary based on screen type.
Handwash at 30°C only. Dry flat.
All our products are made the way to complement each other, so they fit perfectly in various combinations. You can choose a kimono or a scrunchie with the same pattern as your headband or easily create a matchy look with your daughter, sister or best friend.
By purchasing products from the Liberté collection, you support the 'Open Mind' foundation, which promotes the idea of "world without barriers", supporting local craftsmanship and contemporary design, in order to show that culture and art make our lives better.
COUNTRY
SHIPPING COSTS (via courier)
AUSTRIA
6.50 EUR 

*

BELGIUM
7.00 EUR 

*

BULGARIA
8.50 EUR 

*

CROATIA
8.00 EUR 

*

CYPRUS
29.50 EUR
CZECH REPUBLIC
7.00 EUR  

*

DENMARK
7.50 EUR 

*

ESTONIA
11.00 EUR 

*

FINLAND
15.50 EUR
FRANCE
11.00 EUR 

*

GERMANY
6.50 EUR 

*

GREECE
5.50 EUR
HUNGARY
9.00 EUR 

*

ICELAND
National Post: 5.50 - 7.70 EUR
IRELAND
18.00 EUR
ITALY
10.50 EUR 

*

LATVIA
10.00 EUR 

*

LIECHTENSTEIN
36.50 EUR
LITHUANIA
9.00 EUR 

*

LUXEMBOURG
8.00 EUR 

*

MALTA
24.00 EUR
NETHERLANDS
7.50 EUR 

*

NORWAY
52.00 EUR
PORTUGAL
10.50 EUR 

*

ROMANIA
11.00 EUR 

*

SAN MARINO
32.50 EUR 
SERBIA
13.50 EUR 

*

SLOVAKIA
6.50 EUR 

*

SLOVENIA
9.00 EUR 

*

SPAIN
12.00 EUR 

*

SWEDEN
12.00 EUR 

*

SWITZERLAND
36.00 EUR
TURKEY
53.50 EUR
UK
National Post: 5.50 - 7.70 EUR
For the countries not mentioned above: 
| | |
| --- | --- |
| COUNTRY | SHIPPING COSTS (via National Post) |
| ASIA | 11.00 EUR |
| SOUTH AMERICA | 11.00 EUR |
| AFRICA | 10.00 EUR |
| NORTH AMERICA | 10.00 EUR |
* Free shipping available for orders over 195.00 EUR
Payment methods: 
SIX Payment Services (via Przelewy24):
HEAD & BODY WRAP

| | |
| --- | --- |
| Size | Dimensions |
| One size | 280 x 17 cm |
SILK SCARF
| | |
| --- | --- |
| Size | Dimensions |
| One size | 110 x 110 cm |
BANDANA
| | |
| --- | --- |
| Size | Dimensions |
| One size | 95 x 65 cm |
HEAD SCARF
| | |
| --- | --- |
| Size | Dimensions |
| One size | 110 x 90 cm |